Hello Fashion Lovers! It is Tuesday again so you know what that means. We will be checking out the shoes of Nine West. Since it is still winter we will be looking at their boots today. I will also let you know if any of them are an amazing deal. As you all know it is sale season so there are a lot of deals out there to be had!
I love the Nine West Counter Boot in cognac. The color is so rich. You can find these gorgeous boots right now for $100.99. I love finding a deal on real leather!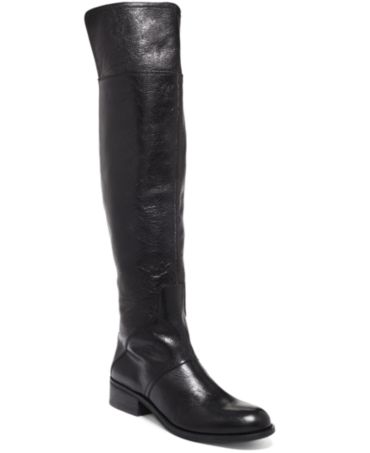 I love my over the knee boots but I could probably use a pair with less of a heel. These Nine West Over the Knee Boots would be perfect. They would go great over some leggings (which I live in these days) or skinny jeans once I am not carrying my baby bump around! I only buy real leather which these happen to be so they are a steal at $104.47!!
Who does not love a little bootie! The Lottie Wedge Bootie comes in 4 different colors but I am loving these vibrant purple ones. They also come in leather or suede depending on the color you want.
The Nine West 7Fessup Black Leather Bootie would be a sexy addition to any one's shoe collection. These gorgeous leather booties would be great for a night on the town and get this they are only $59.99. That is so amazing for a leather shoe of this quality!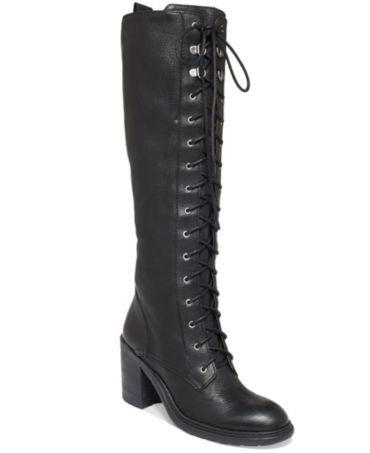 I can not remember the last time I fell in love with a pair of combat boots. They normally are not my style but the Nine West Lory Tall Combat Boot may have just changed my mind. I love the stacked heel and there is something tough yet girly about them.
Another great boot that would go awesome with your jeans on the weekend. I love the rugged leather look of these Nine West CrabShack Boots. They are kind of part cowboy boot and part motorcycle boot. Two style that I happen to love! The other thing I love is that they are on sale for $113.37.
What do you think of this week's edition of Tuesday Shoesday? What brand/designer would you like to see featured next week?