It is the time of year again. Fall is my favorite season for clothes shopping and I can not wait to go and grab some pieces to add to my wardrobe. Here is a look at some of the things that are on my shopping list:
Boots: This year I am looking for something a little bit of an edge. Lucky for me there is tons to choose from this year, lots of buckles and combat style boots!
Zara 129.00
Statement Outerwear: I have been seeing more statement outerwear this season. There is a lot of jackets and coats with great textures and patterns.
Zara 189.00
Hats: I know hats are not for everyone but I happen to love them. A great hat can be hard to find, so it is a good thing there are lots to chose from this fall.
Zara 29.90
Classic Prints: There are tons of prints out there this fall. Thankfully a lot of them I already have in my closet! I am loving all the houndstooth and animal print I am seeing in my favorite stores.
Nanette Lepore $448.00
Emerald Green: One of the biggest colors this fall season is Emerald Green. Make sure to grab a piece or two of the hottest color trend.
Zara 49.90
Leather: As always leather is a key statement for fall. I have always loved leather but now it is added on as an accent on everything. I am a huge fan but I am trying to not buy to much because as most trends it may not be around next year.
Vince Camuto 99.00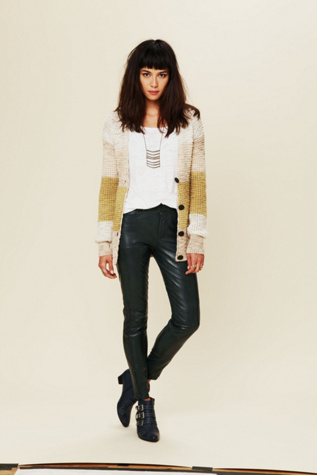 Free People 398.00
What is on your must have list for fall??